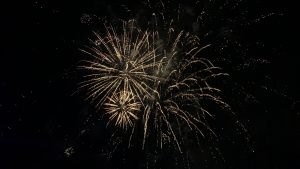 Christians, this is the start of a calendar new year. Many churches are participating in corporate fasting and prayer for the Church, Nation, and the World around us. During this time, we will see and read so many thoughts and predictions for the new year, especially here in America where anyone can say anything they want with a cellphone or keyboard (much like what I am doing here as well). My caution for you is those predictions, those messages and words that we are hearing. Many have been shared due to the COVID situation, or because of the election year challenges, and others because of the general unrest and divisiveness in our communities.
To you, fellow Christian, I remind you of false prophets. There are people who claim a religious stand but are making profits off of scaring you and giving you a feel good (or bad) message, telling you what you are already thinking in your heart. Remember 2 Timothy 4:3-4 ESV "For the time is coming when people will not endure sound teaching, but having itching ears they will accumulate for themselves teachers to suit their own passions, and will turn away from listening to the truth and wander off into myths."
The warning here is clear. We have to be careful about the teaching we rely upon, the leaders we align ourselves with, and the fellow believers who We allow to surround us. We are reminded over and over in Scripture to watch out for false prophets and deceivers who are already among us. For example, the same people who said things like "Trump will win the election" have now had to scoot back and claim the devil was victorious and won this battle. Then spinning it with, "but God will win the war." Well, yes He will, but God is not limited to our timeline, our country, and our feelings. He is above all of them. Watch out because their testimony is false, they are playing to your fears and hopes, they are not of God.
To you I said stand firm with the Spirit of God and trust in Him, not the words of man. Do not allow yourself to get tossed around in the wind of deception and lies. Read Colossians 2:6-8 ESV, "Therefore, as you received Christ Jesus the Lord, so walk in him,rooted and built up in him and established in the faith, just as you were taught, abounding in thanksgiving. See to it that no one takes you captive by philosophy and empty deceit, according to human tradition, according to the elemental spirits of the world, and not according to Christ."
Make sure you are praying, as an individual, you have to walk with God on your own, He wants you to abide in Him. Make sure you are reading the Word, His Word is unchanging and true, He will speak to your situation and challenges through prayer and His Word. Make sure you are surround yourself with a fellowship of believers who are doing the same and encouraging you to read and study for yourself. Avoid a church and ministry that seeks to control you and add things to the method of salvation such as, you have to attend only services in this church and not other churches, if you are going to visit another church you must inform your current pastor, or your salvation depends on your giving, your serving, and your denominational rules. No!
I have spoken to many people who remain in churches like this because they feel safe and comforted thinking their box checking is helping them remain in the Body of Christ. This cannot be further from the truth. When you remain in these ministries, be it a home ministry, a church building ministry, a small Bible study group, and the like; you are moving further away from the Body of Christ no matter how good you may feel about yourself. God did not come here for your comfort here ion this world. He came here to make a way for you to restore your relationship with Him. Your salvation depends on one thing and one thing alone; your acceptance of Jesus Christ as your Lord and Savior. It is never confession AND service, confession AND tithing, confession AND anything else man wants to add to it. It is salvation by grace through faith, period.
I was not trying to get wrapped up into such a long post and I did get off on a tangent a bit. My goal was to encourage you to read your Word, abide in Christ, surround yourself with Bible believers and those who seek for you to grow in Christ and follow Him. Please evaluate your spiritual condition and your spiritual surroundings. Look for warning signs that you may have been redirected into another path or negatively influenced by the politics and power of this world. And please, continue to pray for the Church (big C), meaning the Body of Christ. Pray for those who are suffering. Pray for the persecuted church. And Pray for our Nation and leaders.
Happy New Year.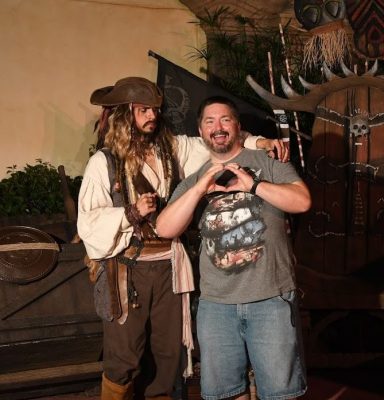 .